me and mom went to Nagasaki for this weekend :) It was our first time for a while. when I was young, I went to huis ten bosch and my mom went to the Glover. We tried to go to the huis ten bosch but it was a bit far frm Nagasaki city so we save it for another time.
okay, we had so many troubles in this trip. First, the 4 typhoon!! can you belive that? in the morning we were leaving for Nagasaki, on TV the weather cast was telling me how terrible the weather was and would be like. There were some ppl who left their house to shelter and at the same time, we were heading out the place which the typhoon would be hitting so hard. yeah right. but we both were like "we have a plce to stay at, we have the train tickets. Kevin will be there. okay let's go!" that was the beginning of this trip with troubles.
We got to Hakata safely and we went to the platform to change trains which was supposed to go to Nagasaki. But the annoucement said something that all the trains which go to Nagasaki wouldn't go till the end destination. They didn't take us to Nagasaki but just Saga. so me and mom jumped on the trains. at that time, we didn't know that the buses run only from Hakata station not Saga. and we got to Saga, found the long line waiting for getting money back. yeah obviously there was no train going to south anymore bc of the typhoon. We didn't know what to do. Some went back to Hakata station but we weren't sure even we got back to Hakata, the bus would take us to Nagasaki since it was windy. we were like "what the... typhoon sucks!" an old lady and her huband asked us if we minded to accompany with them to Nagasaki by taxi. From Saga til Nagasaki by TAXI? Are you crazy? is that what you are saying huh? yeah right. 4 ppl in the taxi and that was kinda fun. Middle of the way, the old guy was like "gotta pee. can't hold it anymore, gotta pee" lol yeah it was a fun ride. me and mom agreed that ride was "optional tour" on this trip.
so 2 hours ride after, we got to Nagasaki station safely and finally met up with Kevin! yay!! It was nice to see him again :) we all went to Glover, walked around, had dinner, and then night. I was so tired that I even fell asleep while emailng. tee hee
the next day, we walked the Datch Slope which is right behind the hotel, then jumped on the ferry which goes to the island 2o mins away from Nagasaki city. got in the hot spring, enjoyed the sunny day with the ocean, beach, sounds, and smell of water! we forgot that time has gone by. yeah that was great. We saw the Japan Maritime Self-Defene Force ship. That was cool enough to take pics. Had lunch with Kevin then back to the city, then had to head out back home.
That was a quick trip but we had tons of fun there. Kevin stays at such a good place, Nagasaki. thats so cool. I love Nagasaki. want to go back there again soon.
【Kevin, mom and me】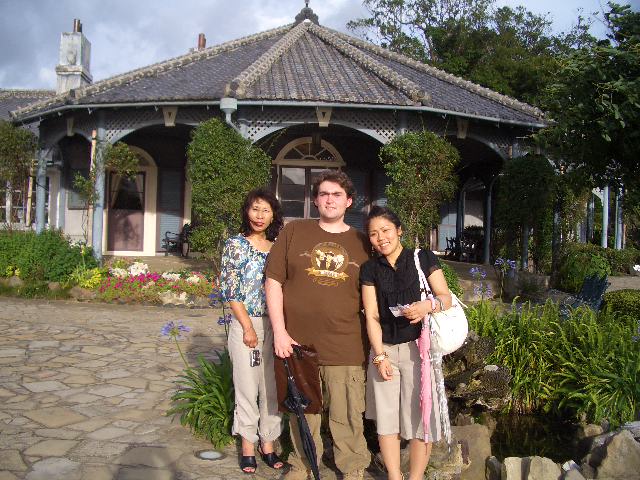 【bye, Io-jima】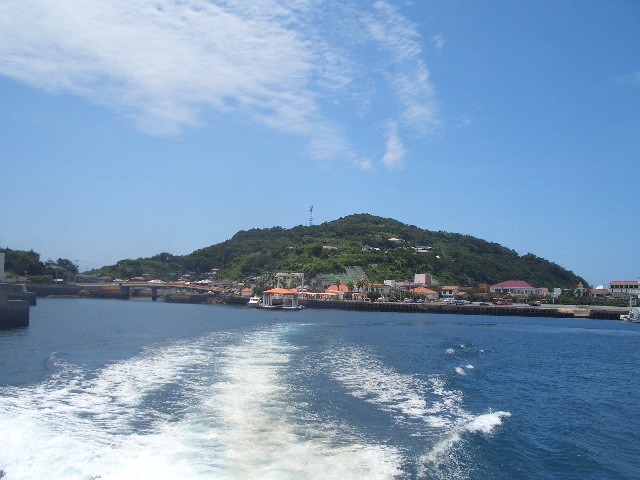 【me at the Datch Slope】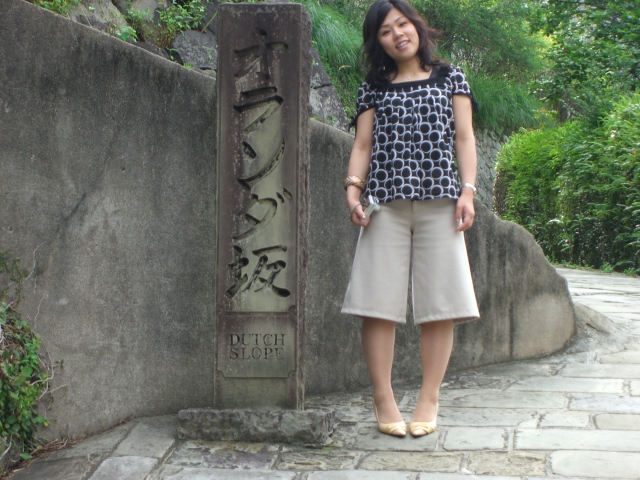 【aren't they cute?】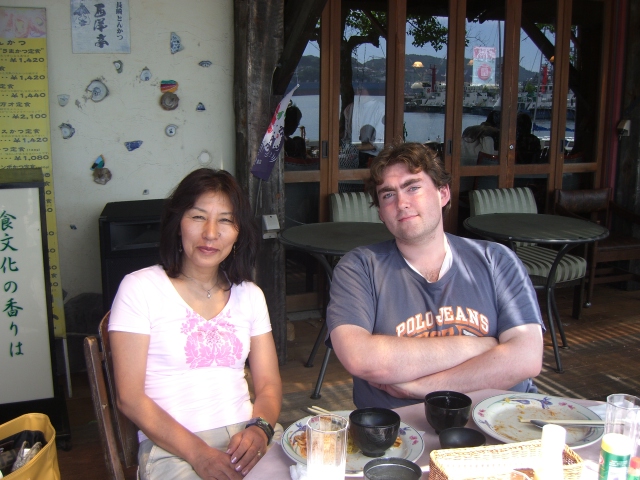 【me and the huge Aloe】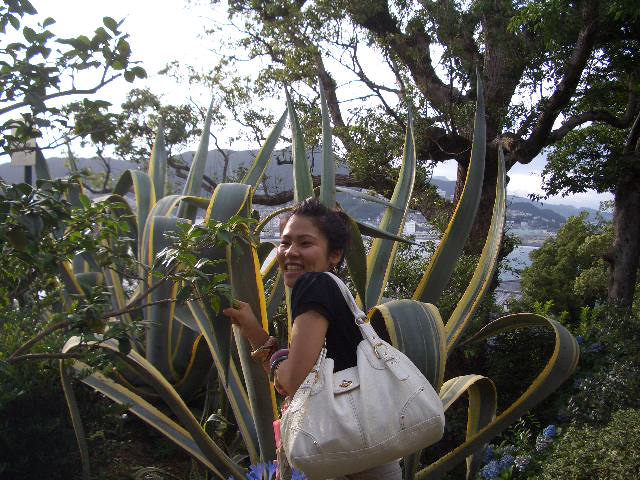 I had tons of fun. I really do want to travel more!! yay and today monday is a day off! how great! I will just relax, maybe a bit shopping or something since the weather is sooo nie outside. yup yup. cool!
▲ by y_u_b_o0912 | 2007-07-16 07:01 | fun