up in the air
2009年 03月 07日
so it's my first time to update in 2009! woot :p sorry being lazy.
today, I'm going to put the pic on here since I went to San Fran with Koichi. It was sooo much fun :D He is great as always, we had so much fun together :D such a great place :D I love SF!! Thats such a coincidence that my mom went to San Fran when she was 24 for her honeymoon, this time I went to San Fran and I am 24. Can you believe? what a coincidence!!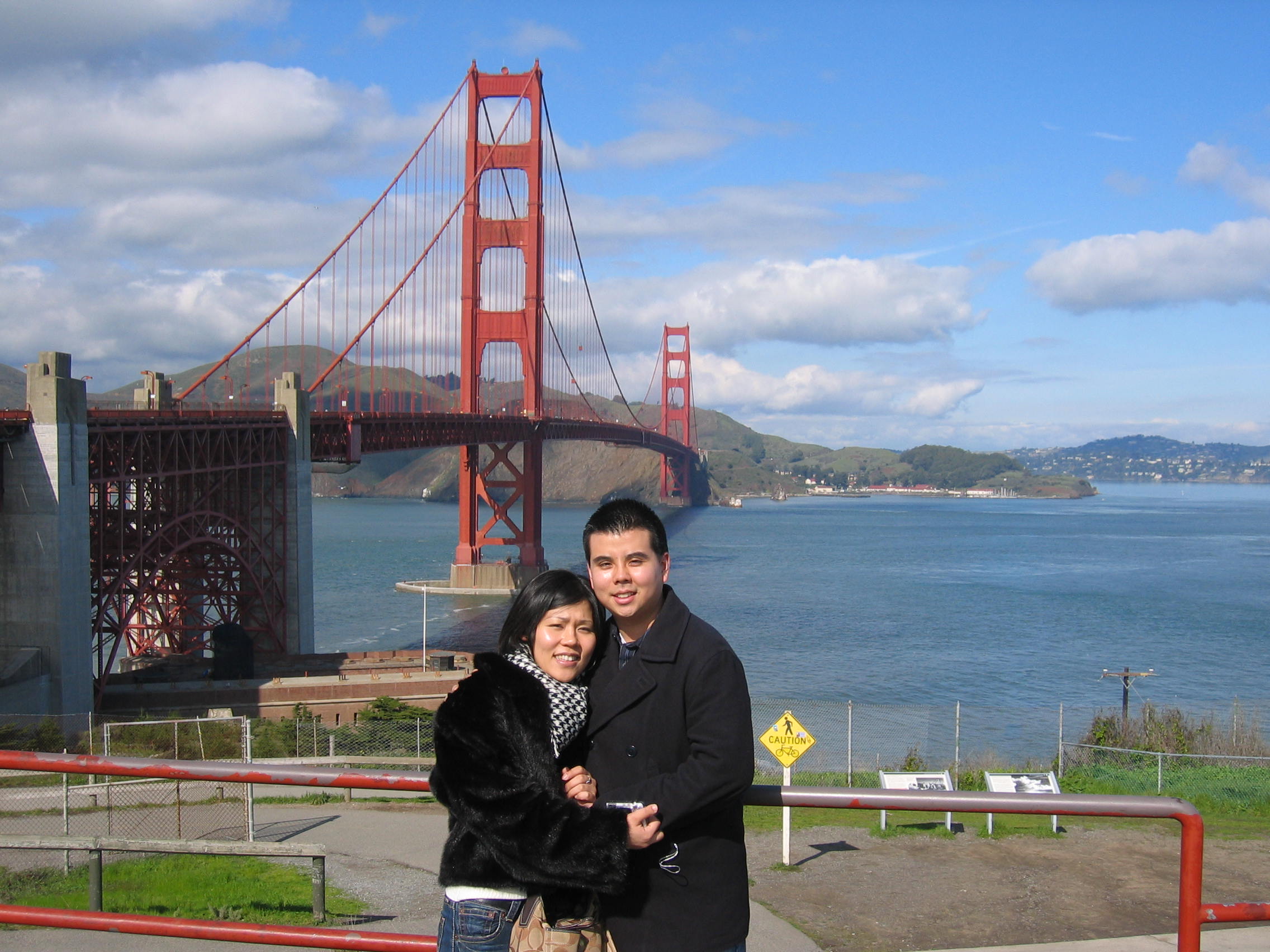 me and Koichi at the Golden Gate Bridge!!
I was going to update more pics but they didn't let us, oh well lol
I really had a great time over there :) Koichi took me to Napa, winery and Spa! It was sooo much fun fun <3 I love the town up there :D I love him <3
Pinot Bianco!! I love the wine. You should try it :D yay!
2009 has been treating me so nice so far :D yay! how are you? Hope yours go great :D
by y_u_b_o0912 | 2009-03-07 23:49 | fun