I'm at home in Japan. yea I came back Sunday night. I got a big surprise from Koichi and others, Chris, Erin, Heather, Jeremy. That made me super happy. I didn't want to leave there. I wanna go back as soon as possible. I found that I really had a great time there with them for a year.When I saw them, I couldn't do anything without crying. I hate to say bye even I konw that its not gonna be "bye".
The night before me and koichi left UMass, Martha, Chris, Erin, Heather, Jeremy, Kevin, Larissa, Joyce, Beckey, Jason, Mimi Erika, Nozomi, Emiko gave me a book that everyone wrote messages for me. That was funny and fabulous. As reading, I was crying lol I jumped into Koichi bcI didn't know what to do. It was hard for me. I Was so happy that they made that for me but I just couldn't believe that it was time for me to leave there. I gave them huge hugs. I'm so happy that I became such good friends with them. I'll never forget them and UMass year. Things will never be the same without them.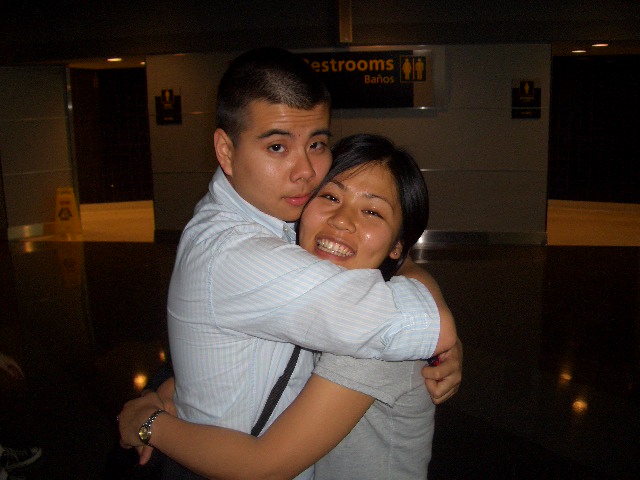 Koichi and Yuriko @ JFK
I miss Koichi and my best friends. I can't wait to get to see them in this summer. In my plan, I will get a a job, start part time job, save up money and GO VISIT KOICHI AND FRIENDS IN USA!!! can't wait.
Anyway, I got back Japan safe. Since I came back, I have been kind of busy. I hope everything goes good. In 2 days, Koichi will be getting to Japan!! That will be so much fun <3<3<3 yay XD
by y_u_b_o0912 | 2006-05-30 19:23 | myself