Nothing is impossible
2005年 10月 26日
Boston Career Forum
I met bunch of people who look like typical Japanese but speak English as realy Americans. They don't have any "Japanese" accents. Almost of people I met there were born in America or grew up in America and the other countries. I wish I could speak English much more fluently. The first day, I got depressed and disapponted at myself compared with them. And also I was impressed by those people. I was thinking that getting a job would not be so hard. Now I really disagree with this idea. I have to decide what I wanna be, what kinda job I wanna get, those stuff.
This is at South station in Boston. Changing leave color made Boston more beautiful :)
This weekend, I really had a great experience. I'm sure that it's gonna be much more important thing for me. I wanna study English, economics more and also I wanna start something new during my stay in America. I met frineds who is in Canada and talked about our lives and so on. We need big goals. When we had aims that was "studying abroad" before coming to US, we could work hard. But now I'm too lazy to do everything. Having aim makes me work harder and it is the time that I can grow up!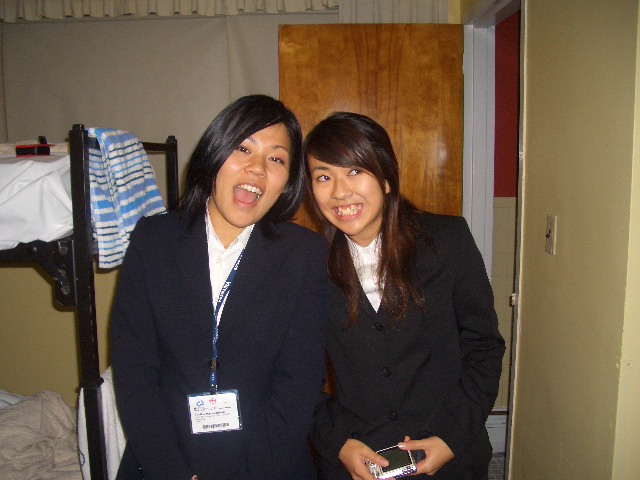 色々考えた3日間でした!行ってよかった☆色々ほんとに、焦る感じだけど、自分のしたいことしっかり見つめてみようって思った。し、仕事もこんなに幅がある!って思って、それを発見しただけでも大収穫って思ってる。後7ヶ月の留学生活、目標定めてしっかり、有意義に過ごします!
by y_u_b_o0912 | 2005-10-26 16:19 | myself